Gum Disease Treatment – Tulsa, OK
Giving Your Gums the Care They Deserve
While you might think that your teeth are the only important parts of your smile, the truth is that your soft oral tissues are just as important. Their ability to hold your pearly whites in place as well as protect your sensitive tooth roots are just a few of the many reasons it is necessary to ensure they stay in optimal shape. However, if problems arise in the form of bleeding, inflammation, or tenderness, our dentistry team at O'Brien Dental Wellness Center will need to provide gum disease treatment in Tulsa, oK. This solution will give your gums the care they deserve. Call us today to find out if you might be a candidate.
Why Choose O'Brien Dental Wellness Center for Gum Disease Treatment?
Fotona Laser Periodontal Therapy Available
We Create Even Smiles with Gum Recontouring
Ozone Gum Disease Treatment
Scaling & Root Planing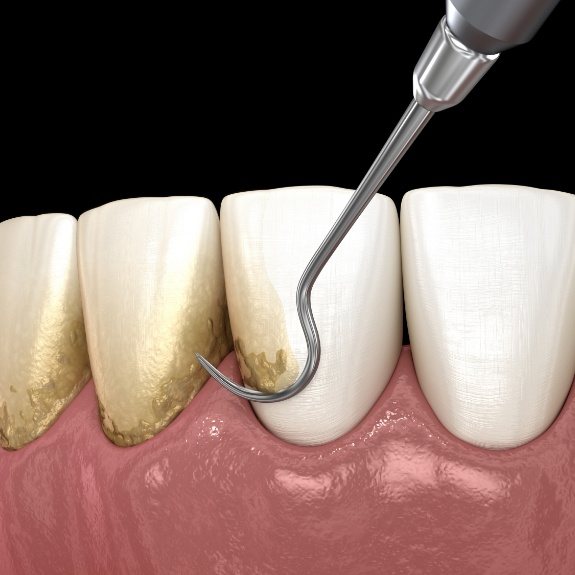 Removing harmful plaque and tartar from teeth and around your gumline is essential if you want to avoid more serious oral and overall health issues. As a biological dentist, Dr. O'Brien uses scaling and root planing to minimize the potential damage that can come from harmful oral bacteria. This two-step process involves the removal of bacteria above and below the gumline (scaling) as well as smoothing out the tooth root (root planing) to ensure better attachment of the tissues and teeth and reduce the chances of reinfection in the future.
Laser Periodontal Therapy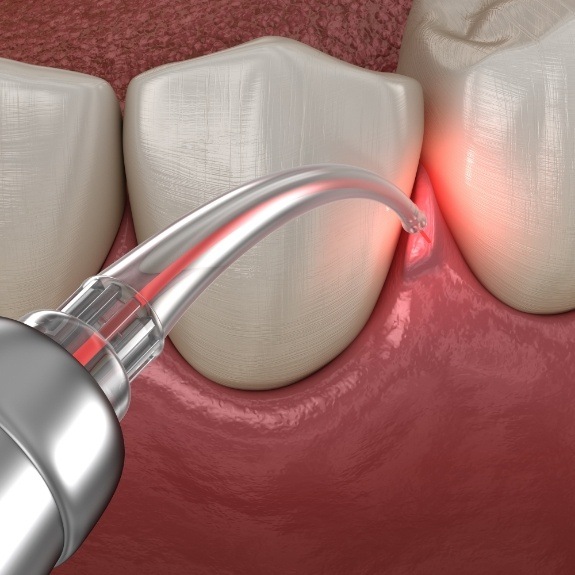 If gum disease has advanced beyond the initial stage – gingivitis – we will need to implement a more extensive strategy by using our Fotona laser. With this type of treatment, we can remove bacteria from below the gumline, targeting only the infected tissues. Because this soft tissue laser is designed to be gentle and quick, it offers optimal precision and accuracy while also reducing the potential for bleeding, swelling, and discomfort. It also minimizes the recovery time.
Gum Recontouring/Crown Lengthening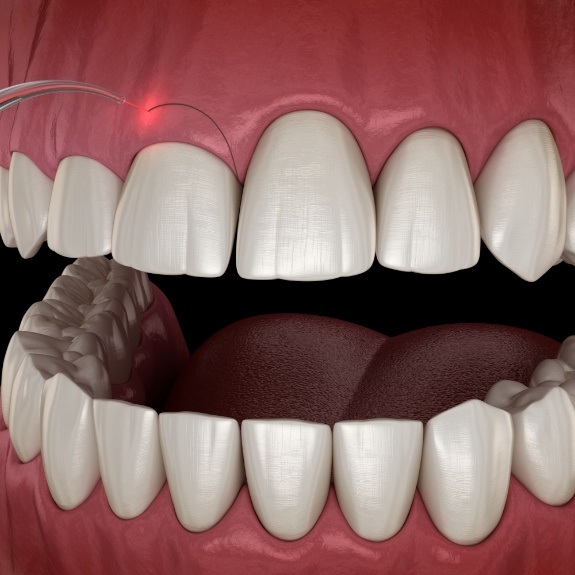 With the help of a soft tissue laser, we can create a more even gumline by performing gum recontouring. By removing severely damaged tissue from around your teeth, we can eliminate the embarrassment you might feel because of your appearance. We also offer crown lengthening if you need space for a customized restoration by removing additional tissue to expose more of your tooth structure so that the crown can be put properly in place.