Restorative Dentistry – Tulsa, OK
Repairing Smiles, Improving Lives
While our dentistry team at O'Brien Dental Wellness Center is primarily focused on preventing problems before they ever start, we understand that tooth decay and damage can occur. This is why you can count on us to deliver high-quality restorative dental services that focus on repairing smiles and improving lives. Because we want to save as much of your natural smile as possible, we will use the safest and most environmentally conscious approaches to ensure you remain healthy and look beautiful at the same time. Call us today to learn about the options we provide for restorative dentistry in Tulsa, OK.
Why Choose O'Brien Dental Wellness Center for Restorative Dentistry?
CEREC Crowns for Quicker Results
Biocompatible Materials Used
Minimally Invasive Procedures
Dental Crowns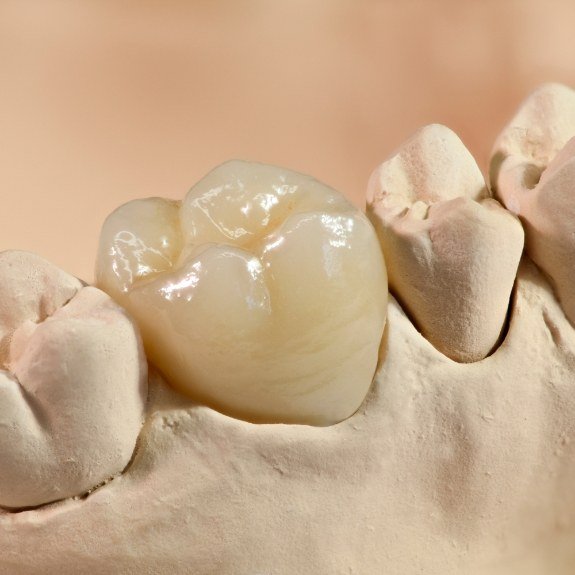 Using ceramic and zirconia, we can create customized dental crowns that are designed to offer maximum protection to teeth plagued by decay and/or damage. Known as caps, these restorations are highly durable and can last a decade or longer with proper care. By placing a dental crown, we can help the underlying structure remain protected against future reinfection or damage.
CEREC Same-Day Dental Crowns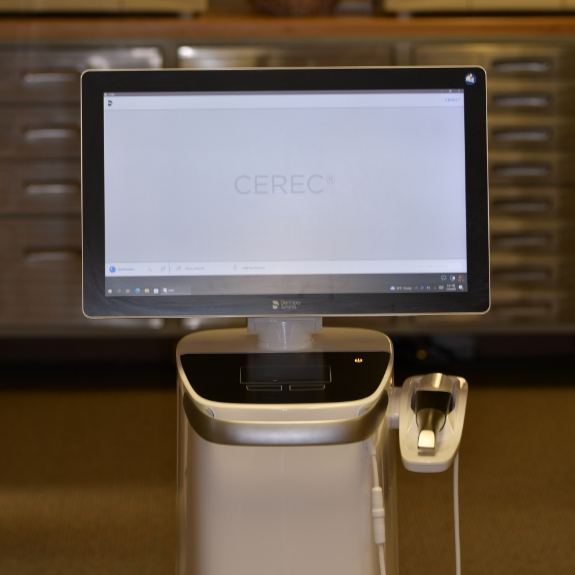 If waiting a few weeks for a finalized dental crown to be created doesn't sound like something you want to pursue, there is the option to choose CEREC same-day dental crowns. Using advanced dental technology, we can produce your new and improved crown in-house while you wait. Not only do these restorations function and offer the same durability as traditional lab made crowns, but they look natural and can be put into place in just one dental office visit.
Tooth-Colored Fillings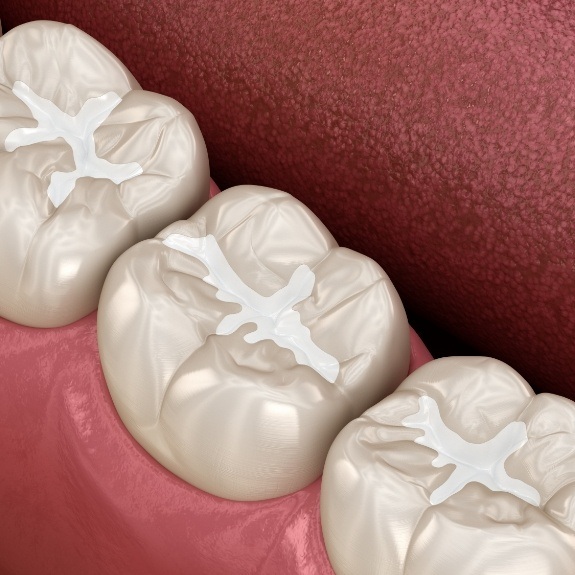 When a cavity forms, there is no need to worry that your filling will be noticeable to others. Instead, at O'Brien Dental Wellness Center, our holistic dentist utilizes high quality BPA-free composite resin. Because the resin is malleable, it fills in areas of the tooth recently cleaned and blends in seamlessly with the rest of your smile. Also, using this unique material allows us to help you keep more of your natural tooth structure.
Inlays & Onlays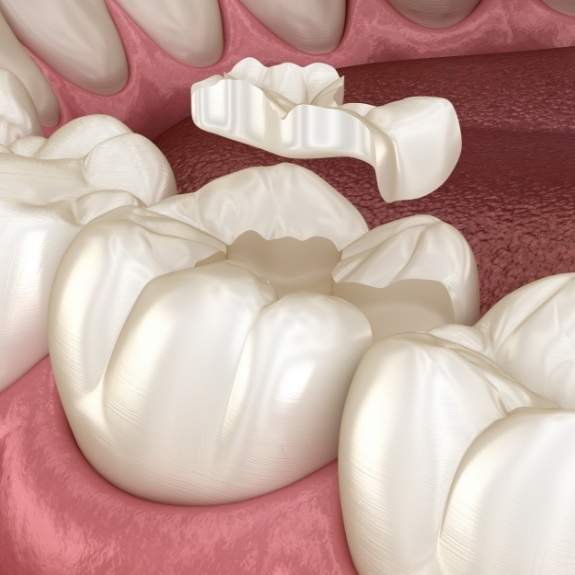 If you're suffering from decay or damage that doesn't warrant a dental crown but requires more than a tooth-colored filling, we offer customized inlays and onlays. These restorations are not as commonly known as the other two previously mentioned; however, they're essential when treating various kinds of tooth damage. With inlays, we can fill in the area that exists within the cusps of the chewing surface, while an onlay extends over the cusps to provide optimal protection.