Missing Teeth – Tulsa, OK
Your Chance for a New and Improved Smile
Tooth loss is a serious problem that plagues millions of people in the United States. With more than 120 million individuals already missing one tooth, it can cause problems with speaking, smiling, and eating if left untreated. Not to mention the worsening effects it can cause to the body. Fortunately, Dr. Michael O'Brien and our dentistry team incorporate various dental solutions, so you can embrace your chance for a new and improved smile. If you would like to learn more about how you can enjoy a complete smile once again, call our dental office to explore your options for replacing missing teeth in Tulsa, OK.
Why Choose O'Brien Dental Wellness Center for Replacing Missing Teeth?
Start-to-Finish Dental Implant Placement In-House
CEREC Primescan for Quicker Digital Impressions
Dental Team Committed to Holistic Approach
Dental Bridges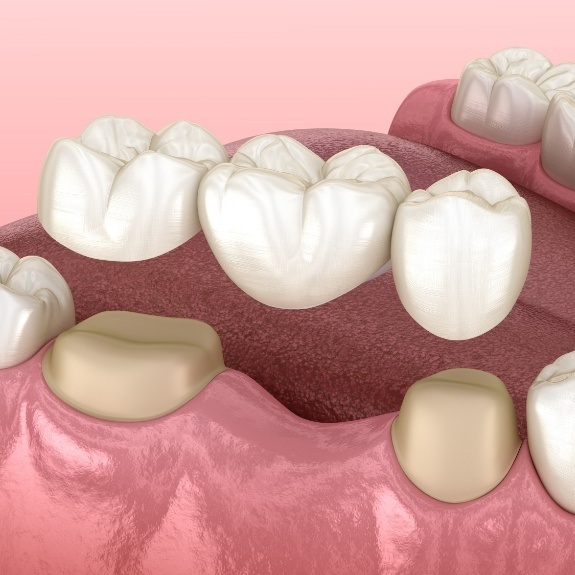 Dental bridges consist of the same great materials as our dental crowns – EMAX and zirconia. Using two dental crowns that fit over the visible portions of healthy abutment teeth, the rest of the bridge is made up of artificial teeth known as pontics. With a skillfully created bridge, others will never notice that you have one because it blends in with the rest of your smile. And they can last a decade or longer with optimal maintenance.
Dentures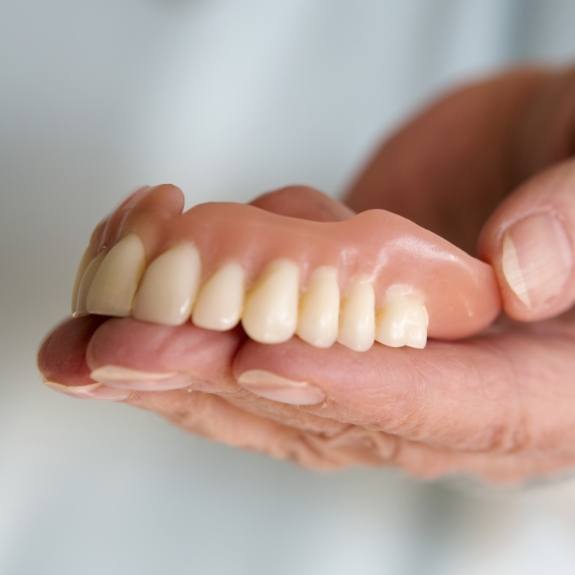 Full and partial dentures are a helpful solution when faced with tooth loss. An incomplete smile can lead you to feel embarrassed or frustrated because of the struggles that come with trying to eat or speak. However, these customized prosthetics are made out of gum-colored, acrylic bases and artificial teeth and create a complete, cohesive smile. With dentures, you can enjoy improved functionality once again while also embracing a beautiful appearance.
Dental Implants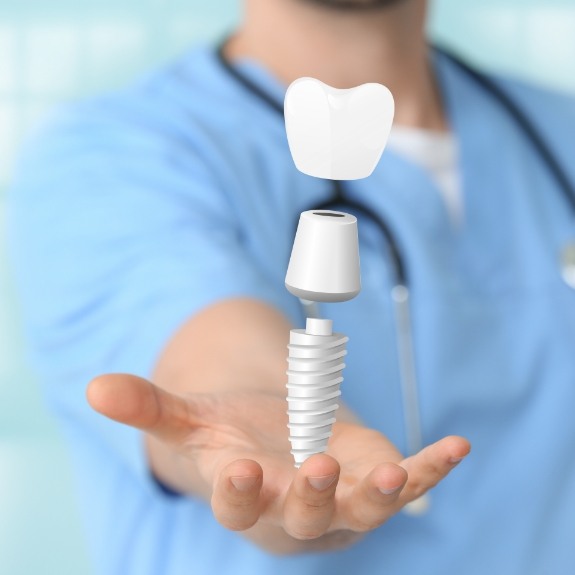 Dental implants are vastly different from their traditional counterparts are are often considered the most superior form of tooth replacement. Our implants consist of zirconia or ceramic posts that mimic the natural tooth roots and are surgically implanted into the jawbone. Offering maximum stability to new teeth, they provide support to customized restorations, no matter how many teeth are missing.