Preventive Dentistry – Tulsa, OK
Conservative Dental Treatment for Tulsa Residents
At O'Brien Dental Wellness Center, we are here to take a proactive approach to your oral and overall health. Using minimally-invasive dental treatment options, we can reduce the risk of tooth decay, gum disease, and other serious dentistry problems that can have a negative impact on your smile and body. Whether you are visiting for a dental checkup and teeth cleaning or you need a customized nightguard to safeguard your smile from bruxism, we're here to help. Call us today to schedule an appointment with Dr. O'Brien at your earliest convenience for preventive dentistry in Tulsa, OK.
Why Choose O'Brien Dental Wellness Center for Preventive Dentistry?
IO Camera Used for Oral Cancer Screenings
Digital X-Rays for Safer and More Accurate Imaging
Holistic Approach Focused on Oral and Overall Health
Dental Checkups & Teeth Cleanings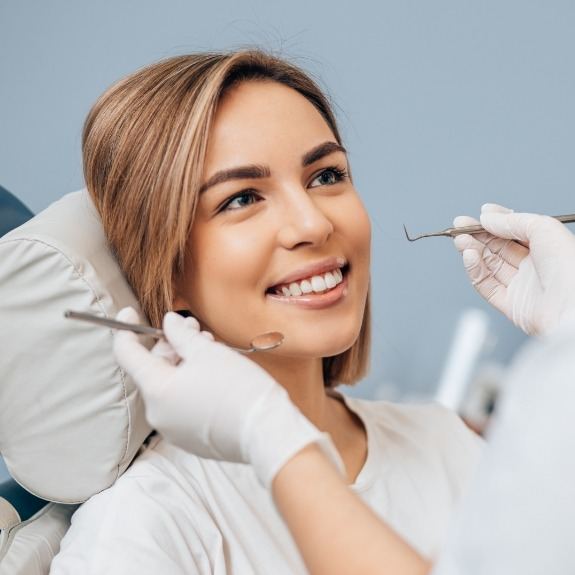 The initial dental examination you receive from our team will consist of a 1.5-hour appointment dedicated to diagnostics and consultation. Typically, however, you will meet with us every six months (unless otherwise indicated by Dr. O'Brien) to undergo a thorough examination of your teeth and gums as well as a professional cleaning to keep your smile looking and feeling its best.
Oral Cancer Screening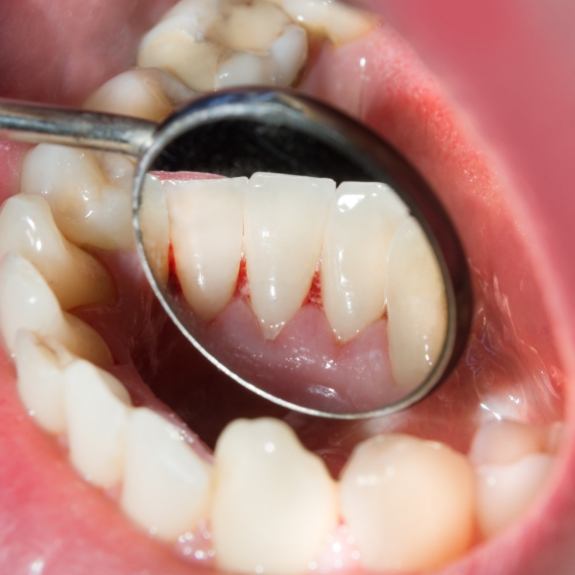 Taking the life of one person each hour in the United States, oral cancer knows no age, and we don't want you to become a statistic. With oral cancer screenings, we can easily examine the inside of your mouth and check for any abnormalities that might point to oral cancer. Our team will complete this process during a regular dental exam and provide a referral, should you need to see a local specialist.
Athletic Mouthguards / Sportsguards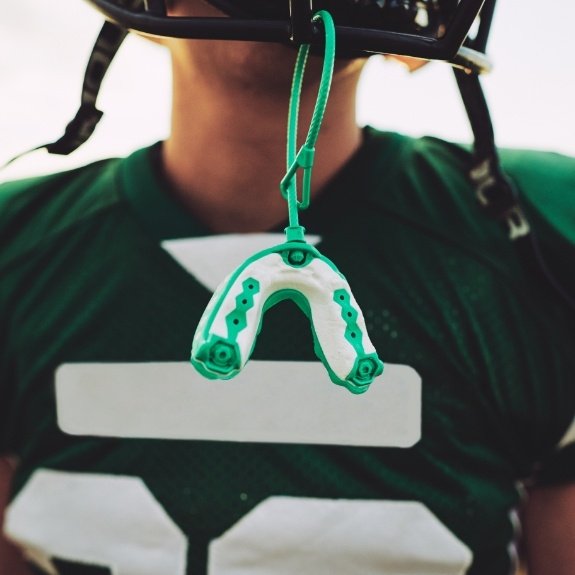 Playing sports is a great way to exercise and keep your body healthy, but dental damage can occur if proper protection is not in place. Our team can create a customized athletic mouthguard (sportsguard) to serve as a barrier against hard-hitting pressure. Instead of worrying about an accidental knocked-out or broken tooth, you can feel more at ease knowing that your teeth are better protected, keeping you on the field instead of in the emergency dentist's office.
Nightguards for Bruxism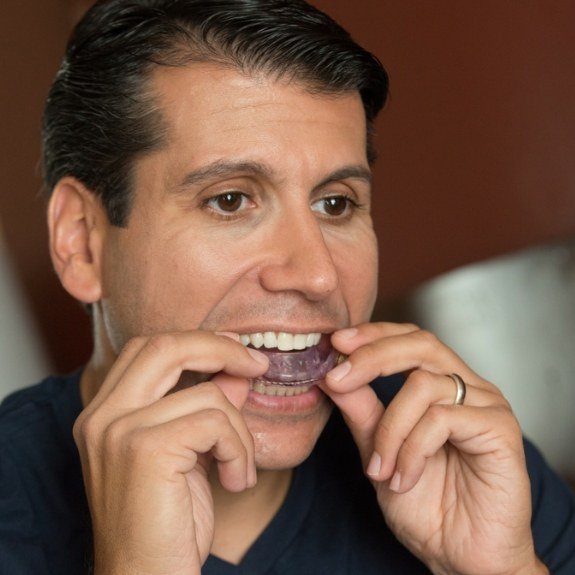 Bruxism, which is also known as teeth grinding or clenching, commonly stems from increased stress. However, it can manifest for many reasons. No matter the cause of your unhealthy habit, it's essential that you get the help you need in the form of a customized nightguard. These are worn while you sleep and prevent your upper and lower arches of teeth from touching. Not only will this prevent worn-down tooth enamel, but it will also give your jaw joints a break, helping them to relax instead of remaining tense throughout the night.