Holistic Dentist – Tulsa, OK
Using Metal-Free & Body-Safe Materials for Healthier Smiles
Part of being a biological and holistic dentist is committing to providing dentistry services that are designed to focus on total-body health instead of just looking at the effects that can occur inside the mouth. The way we accomplish this is through many means such as using non-metal materials and instead, opting for more biocompatible solutions that work to preserve natural tooth structures and keep the whole body healthy. If you are interested in learning more about holistic dentistry at our Tulsa, OK dental office, call us today to schedule an appointment with Dr. Michael O'Brien.
Why Choose O'Brien Dental Wellness Center for Holistic Dentistry?
Dentist Who is SMART Certified
Dental Office Helping Residents Since 2000
Non-Metal Materials Used In-House
Ozone Treatment
If you are struggling with gum disease or the early stages of cavity development, ozone therapy is a great way to treat these problems. Commonly referred to as O3, this form of enriched oxygen works to remove bacteria inside the mouth without leaving any harmful toxins behind. Not only is it minimally invasive, but it successfully eliminates bad bacteria to ensure better oral and overall health.
SMART (Safe Mercury Amalgam Removal Technique)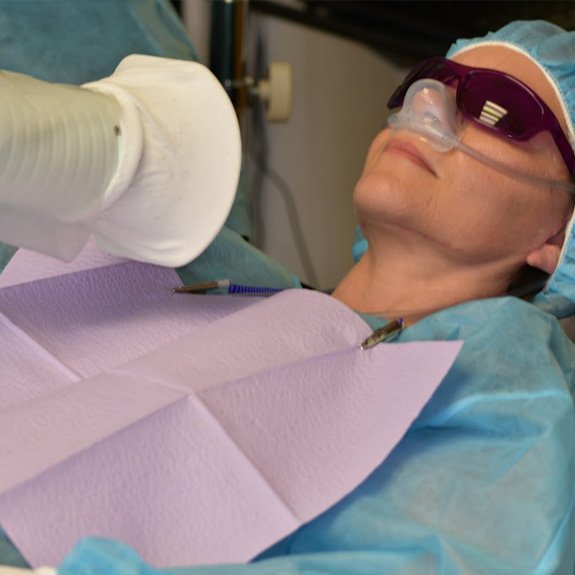 Dr. O'Brien is SMART Certified and a certified naturopath, which means that he is trained in the process of removing restorations (i.e., fillings, crowns, etc.) that contain mercury. Found in amalgam, which was once the only material used to repair damaged or decayed teeth. With the SMART technique, though, we can replace these restorations with more aesthetically pleasing solutions while minimizing additional mercury exposure.
Holistic Dentistry FAQs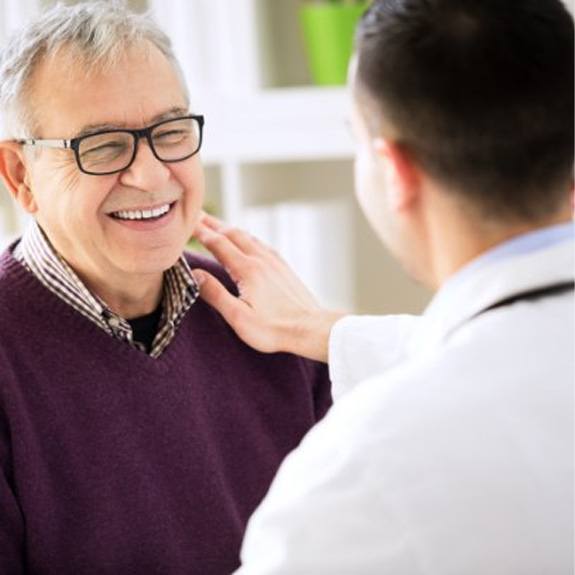 Even when you know that you prefer a dentist who provides natural methods of care, you are likely to still have many questions about holistic dentistry in Tulsa. This type of treatment may not be common among most practices but at O'Brien Dental Wellness Center, we want you to feel right at home knowing that we care about more than just your smile. Because we are used to the countless questions asked by our patients, we want to make it easier to get the answers you need. Review the materials below to learn more but feel free to call us should you wish to discuss anything about holistic dentistry further.
What is the difference between a holistic dentist and a regular one?
When trying to determine what makes a holistic dentist different from a general one, it can be narrowed down to how each views the mouth and body. A general dentist typically has a DDS or DMD degree and practices more traditional techniques that include fluoride treatments, etc. A holistic dentist, though, specializes in a wider view of oral healthcare by paying attention to more than just your mouth but also your body.
While a general dentist will be less likely to address any physical problems that can cause problems inside the mouth, a holistic dentist will take other health issues and find how they might be connected to your oral health.
Is holistic dentistry safe?
Yes, holistic dentistry is a safe option for patients who prefer a more total-body health approach. Patient safety is a priority when it comes to this type of dentistry, as many holistic practitioners believe that general dentistry is not safe because of the materials and methods used to treat teeth and gums.
Instead, holistic dentists follow strict protocols for safety that are determined by the International Academy of Oral Medicine & Toxicology. Those who are qualified to practice this type of care are often diligent about staying on top of the latest developments concerning holistic dentistry as well as how it interacts with the health of the patient, dental team, and the planet.
Why might you want to see a holistic dentist?
There are many reasons why you might choose to see a holistic dentist. This can include:
An interest in alternative medicine, as they can offer services and techniques that rely more on natural remedies as opposed to antibiotics or other similar solutions.
A desire to avoid more invasive surgical procedures. Holistic dentists typically use surgery as a last resort, opting for it only when other solutions are unsuccessful.
Difficulty responding to more traditional forms of treatment. Seeing a holistic dentist can be helpful, as they offer other methods that are not found when seeking care from a licensed general practitioner.
Does holistic dentistry hurt?
Most procedures and methods of treatment performed by a holistic dentist are non-invasive, so you're unlikely to experience pain or discomfort. While the same kind of anesthesia is used, it's possible that a dentist may work closely with a naturopathic doctor who can administer an IV with Vitamin C, which is known to help combat stress that can develop as a result of a procedure.