Meet Our Dental Team – Tulsa, OK
Get to Know Our Amazing Dentistry Team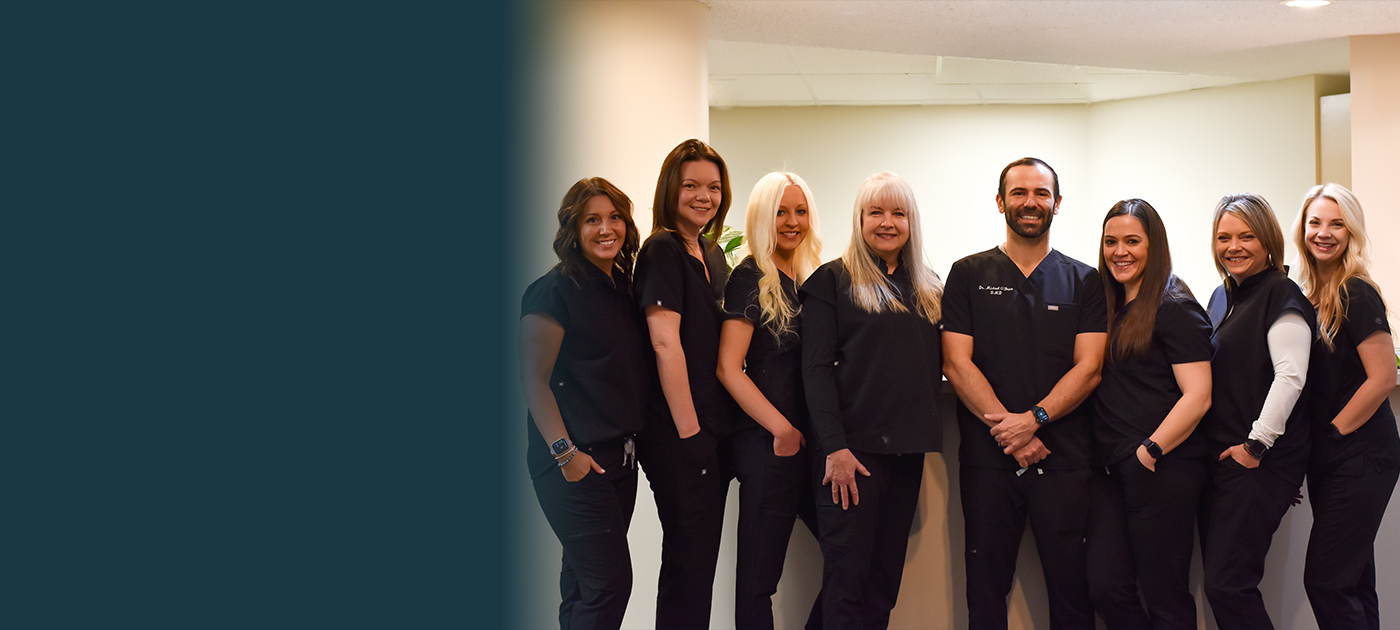 Our phenomenal dentistry team has been taking care of Tulsa smiles for years and has guided our dental office through several eras. They have played a major role in our reputation in the Tulsa community, building trust and a repertoire with everyone who enters through our doors. We invite you to get to know them a little better by reading about their education and what they like to do in their free time below.
Bethanie, Dental Hygienist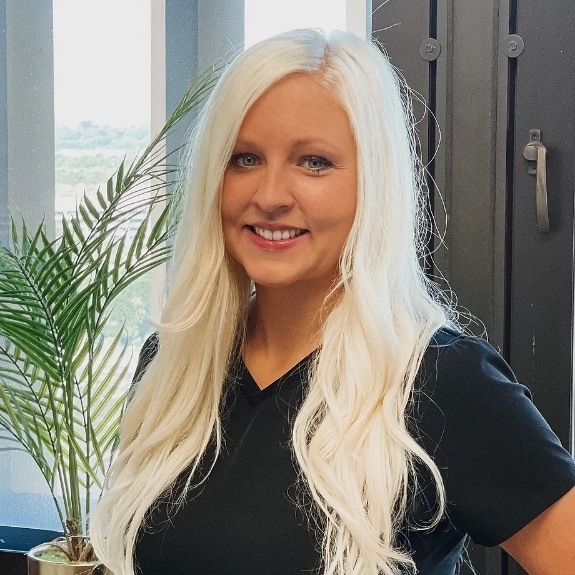 Bethanie is an Oklahoma Board Certified Dental Hygienist with years of hygiene experience. She loves being able to form close relationships with patients and keeping up to date with what's happening in their lives. She is certified in nitrous, local anesthesia, laser treatments, and ozone.
At home, Bethanie enjoys spending time with her young son Gus and the rest of her family. She particularly enjoys going camping, visiting the lake, and cooking. One interesting thing about her is that she's never had a cavity!
Courtnie, Dental Office Manager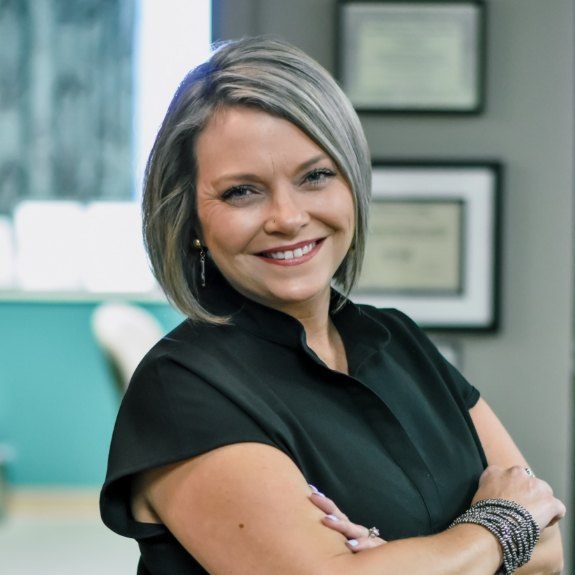 Courtnie is a Registered Dental Assistant and a proud graduate of Platt College. She has well over two decades of experience in the dental field and often says the best part of her job is the people she gets to work with. She likes to think of our team as a big family that works together to take care of our patients' needs.
She and her husband Erik have two children: a daughter named Raynie and a son named Jace. They also have four dogs of various breeds. Courtnie's hobbies include football, working in flower beds, and anything involving live music.
Cassie, Dental Assistant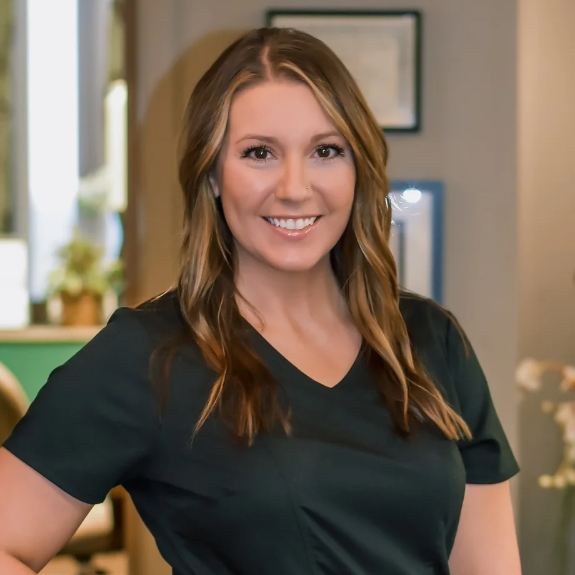 Cassie is a Certified Dental Assistant who attended the Tulsa Technology Center for Dental Assisting. Dentistry is in her blood, as her dad was a dental technician before he retired. She has been in the dental field for over a decade, and she truly enjoys having the chance to work with so many wonderful people. She has earned certification in nitrous and dental radiograph.
Cassie has been happily married for five years and has two beautiful children along with a five-year-old Goldendoodle dog that she considers her "first baby." When she's not at work, she loves spending time with her family, staying in shape, and practicing photography.
Cheryl, Dental Assistant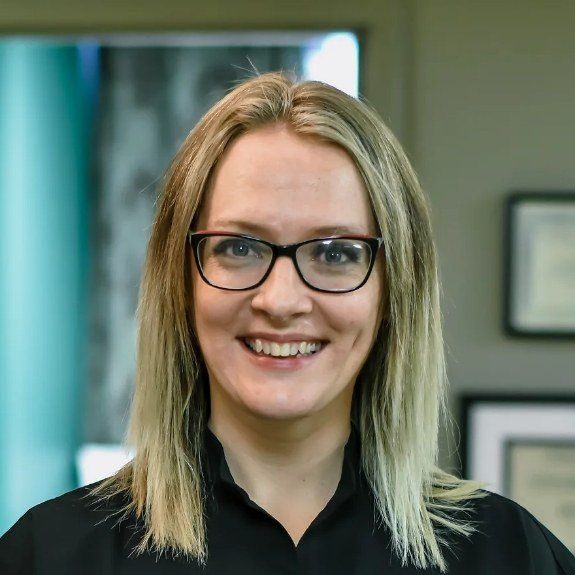 Cheryl grew up on a farm in a small town in South Dakota. She has completed the dental assisting program at the Community Care College, and she worked in pediatric dentistry for four years before joining our team. She appreciates the opportunity to work with a diverse group of people from all over the United States!
Cheryl is married and has three teenagers. She likes to read and draw in her free time, and she plays the cello on her church's worship team. She often goes trail riding with her daughter on the weekends.
Michelle, Dental Assistant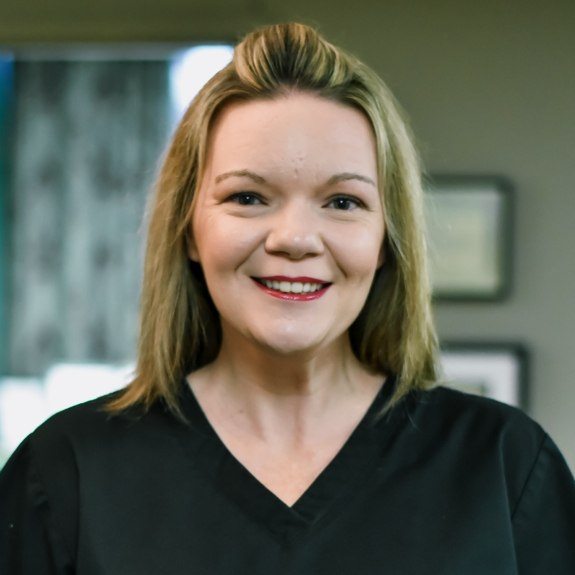 Michelle graduated from Community Care College in 2015. She is certified to take X-rays and perform CPR. She enjoys getting to learn about new technology and advancements in dentistry. Her favorite parts of the job are the closeness she has with her coworkers and the many memories she's been able to make with our patients.
Michelle has a creative daughter named Sophie, and she took on two stepdaughters when she married her now-husband Josh in 2017. She and her husband have their own eBay business! She also enjoys watching horror movies (even though nothing frightens her except spiders and June bugs) and likes to clean her house in her spare time.
Morgan, Implant Coordinator/Front Desk Assistant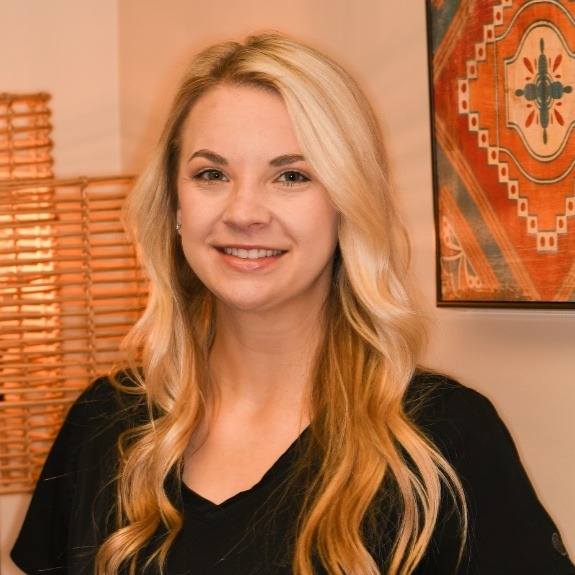 Morgan attended the Owasso Dental Assisting Academy and is proud to be able to serve our patients as a certified Dental Assistant. She is deeply interested in the connection between oral health and overall health.
Morgan married her high school sweetheart Logan, and together they have a young daughter named Remmie. When not at work, her hobbies include cooking, gardening, and spending time with her family.
Renelle, Dental Technician & New Patient Liasion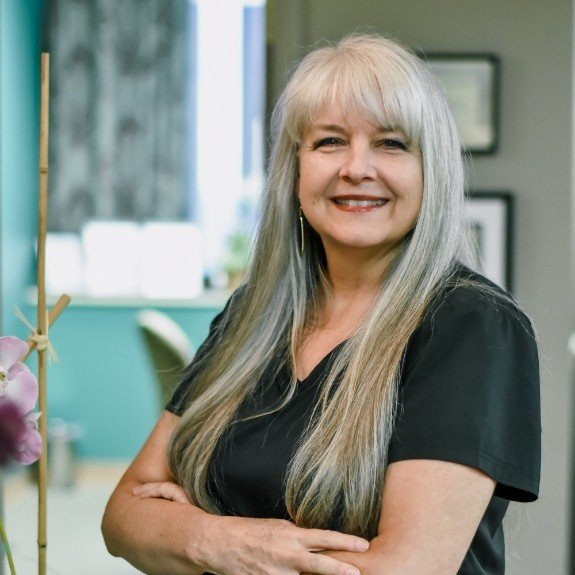 Renelle has several decades of experience in the dental field. She has earned certification in X-ray exposure, coronal polishing, and nitrous. She enjoys having the chance to work with patients and helping them improve their dental and overall health.
Renelle and her husband have two sons, two grandchildren, and two cats. She likes to go vacationing with her family in their RV, and they often go camping and sightseeing. She has her own holistic business on the side, and she enjoys playing the piano, decorating, Bible teaching, and cooking.
Sarah, Accounts Receivable and Accounts Payable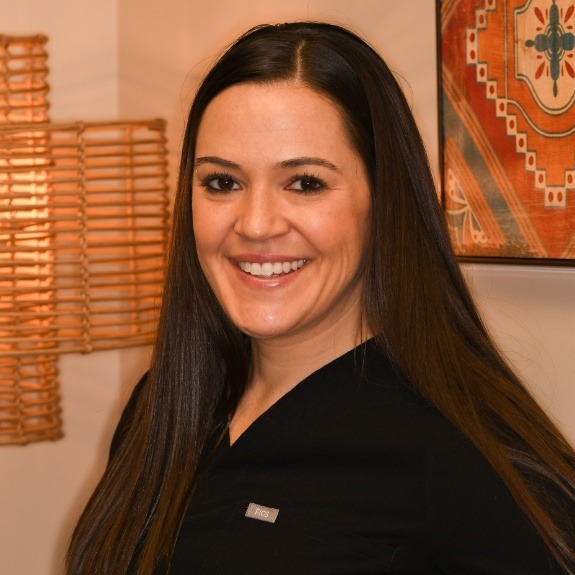 Sarah is Dr. O'Brien's wife. She worked in the oil and gas industry for a decade before getting involved in dentistry. She is happy to have a job that allows her to work with such an amazing group of like-minded people!
Sarah's main hobby is doing CrossFit. At home, she has two little boys named Quinn and Case as well as a cat named Juice.